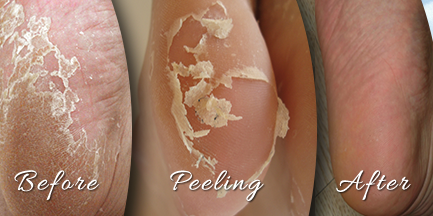 Baby Foot Products in Manhattan, NYC
Richard W. Swift, Jr., M.D., F.A.C.S., board certified in both plastic surgery and general surgery, is dedicated to providing each patient with high-quality, personalized care. As such, Dr. Swift offers Baby Foot products to the residents of New York and the surrounding Tri-State area seeking skin rejuvenation.
What is Baby Foot?
Baby Foot is an innovative, at-home foot care product that eliminates layers of unattractive dead skin cells that have accumulated on your feet, making them as smooth and soft as a baby's foot. Formulated with 17 unique natural extracts, Baby Foot exfoliates your feet naturally, leaving them soft and highly moisturized. Baby Foot can improve other foot issues such as foot odor and Athlete's Foot, and can increase blood circulation.
How to Use?
Baby Foot is for home use and comes as a gel integrated with a plastic film treatment. You first secure the plastic film to your foot with tape, leave it on for an hour, and then gently wash the gel away. Skin begins to peel naturally within 3 to 7 days following treatment. Don't peel it yourself; allow it to fall off naturally.
Does Baby Foot contain 2 plastic booties for use?
Yes, Baby Foot contains one sock for each foot that is appropriate for women with shoe sizes 4 – 12 and men sizes 4-13.
Is Baby Foot re-usable?
No. There is one single use in each plastic bootie. Booties should be thrown away after each single use.
After my treatment, how do I take care of my feet?
You can shower as you usually do, but don't add any lotion to your feet, if possible. If your feet do become too dry, you can add a light layer of an oil-free moisturizer to your feet. It's suggested, but not required, that soaking your feet daily will improve the peeling process.
Can I use Baby Foot when Tinea, corns or psoriasis is present?
Baby Foot can be used when you have conditions such as corns or psoriasis, but you should spot test the treatment on your skin to ensure that you don't have unnecessary stinging or burning.
Do I need to use Baby Foot every day for two weeks?
No, only one treatment is necessary. It can take between 3 to 7 days for your feet to start peeling. It takes up to two weeks to complete the process, but individual results will vary.
My heel is very rough. Is it ok to use Baby Foot?
Baby Foot is engineered to work for people who have dry and rough skin on their soles or old dead skin cells on their heel and toes.
Do I wash the foot after soaking?
Yes, after your foot has been treated in the bootie for an hour, wash the gel away and don't use lotion on your feet, if possible, until the peeling is complete. You may use an oil-free moisturizer if your feet get too dry.
Do I need to stay seated while I am using Baby Foot?
No, you may walk around because as long as your feet are soaking in the gel, you can get results. We do recommend you limit walking. Also, to aid the Baby Foot gel in working to its fullest potential, wear a pair of socks and shoes over your booties as heat improves the process.
It has been one week since I used Baby Foot, but no dead skin cells have peeled off. How long do they take to peel off?
Your results may vary depending on how thick the dead skin cells are on the soles of your feet, but peeling usually begins with 3 to 7 days, with some taking up to 14 days. Soaking your feet daily will speed up this process. Once your feet begin to peel, the process should complete within 7 to 10 days. To help start the peeling process after bathing, gently rub your feet with your hands. Do not use a foot file.
After using Baby Foot, I noticed that I still had some dead skin cells on my soles. When can I use Baby Foot again?
You can use Baby Foot again in two weeks after your initial application.
How often do you recommend the use of Baby Foot?
Baby Foot should be used whenever you get a build up of dead skin cells on the bottom of your feet. We usually recommend using Baby Foot every 2 months, but this timeframe can vary by each individual.
Will I experience other benefits by using Baby Foot?
Yes, you may experience a decrease in foot odor and an improvement in Athlete's Foot. You can also feel you have better balance and increased blood circulation.
Should I remove my nail polish before using Baby Foot?
There is no need to remove your nail polish before treatment, but you might notice that the gel dulls your nail polish.
Will Baby Foot fade my tattoo?
Baby Foot does include peeling of the skin as a result of the treatment, so there might be a fading of the tattoo. Most people do not experience peeling on the tops of their feet, however.
Richard W. Swift, Jr., M.D., F.A.C.S., performs a wide array of procedures to enhance one's beauty, including breast augmentation, tummy tucks, and liposuction in New York City and other procedures for the face, breasts, and body. He recognizes that each patient has unique requirements and desires. If you are looking for self-improvement via plastic surgery and skin rejuvenation, Dr. Swift and his professional team will accommodate your needs. Please contact us at 212-577-9324 today to schedule your personal consultation!